Although
The Farmer
has spent all day in the sleeting, freezing rain, cold weather working on the farm (Thank God our pigs live in
climate controlled buildings
at
70 degrees year round
protected from the elements), I thought it was only appropriate on this day before Thanksgiving that we Celebrate the Harvest we just had and reflect back on some great times from this harvest season because as hard as it is to believe Christmas will be here before we know it.
So here's to Celebrating the Harvest of 2010...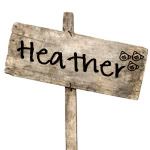 P.S. Today is not only the day before Thanksgiving, but it is also
World Food Thanks Day
. It is the day for us to not only be thankful for all of the food we have to eat, but also to thank those people and industries that help bring food to our tables.
My number one food thanks is being a part of a family farm that works hard each and every day to help provide food for your family's dinner table from our family's farm and for all of my fellow family farmers that do the same.
What are your food thanks?