One pot. 3 ingredients. 30 minutes. What more could you ask for in a family dinner recipe that pleases every time.
Recently I was lucky enough to have
Ann-Marie
from
Chaos is Bliss
visit our family farm for a one-on-one tour thanks to
Indiana's Family of Farmers
. Ann-Marie and I talked about all kinds of things from the similarities in our families, how we raise our pigs, and my favorite pork recipes. Although my all time favorite pork recipe is a good ole pork burger, I must admit I'm quite fond of this one pot spaghetti with pork Italian sausage and it is definitely becoming a go-to recipe at this pigpen.
I must give props to Ann-Marie's excellent self-timer abilities for this photo.
It was very exciting for me to have Ann-Marie visit our farm. As you know, I'm very passionate about agriculture and our family farm and love talking about both anytime we get. I realize I'm probably a little biased when I talk about our farm so I encourage you to visit
Ann-Marie's recap of our visit
as I assure you she asked a lot of great questions as nothing was off limits. (You might even find a yummy pork recipe when you visit.)
Now that being said, let's get back to this one pot spaghetti. I'm not lying when I say this is so easy as it truly only uses one pot (OK. I may have used 2 as I used my
micro cooker
to brown the italian sausage to speed up the process.) and 3 ingredients.
One Pot Spaghetti
Ingredients
1 lb.

ground Italian sausage

7 oz. package

spaghetti, uncooked and broken into 1-inch lengths

2 24 oz. jars

spaghetti sauce
Cooking Directions
In stock pot over medium heat, brown sausage for 5 to 7 minutes, stirring often.

Drain; stir in broken spaghetti. Cook for 5 minutes, stirring often.

Add spaghetti sauce and stir until well blended. Heat to boiling.

Reduce heat to low; cover and simmer about 20 minutes, until spaghetti is tender.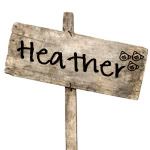 Enjoy!!