I loved my time as a student at Purdue and as an animal sciences major, I loved my agriculture classes. That being said, I always tell people that there is one that always comes to the top of most useful: wine appreciation. Now I know some of you may be wondering what did I really learn in class like that, but I learned a lot. It was a 3 hour Monday night class and we did get to try 3 wines each week, but we also had to learn about the different types of grapes and where they were grown. We learned about wines from France, Italy, California, and Indiana to name a few and tasted them all from sweet to dry. This class really left an impression on me and one that I have found myself leaning back on since graduating from Purdue more years ago then I would like to meet.
A few of the Indiana vintages my mother-in-law has on hand
As I stated above, we did spend some time learning about the wineries in Indiana and they have only continue to grow in number over the years. In fact today, Indiana has 69 wineries that produce over 1.25 million gallons of wine and attract over 2 million visitors each year. Even cooler than that is my very good friend Miss Jeanette AKA the
Indiana Wine Babe
gets to spend her days promoting those amazing wineries in the state of Indiana.
This is why I'm so excited to invite you all to Vintage Indiana, a festival of wine, food, and fun on June 1st from 11am - 7pm at Military Park in downtown Indianapolis. This is Indiana's largest wine festival featuring locally crafted wines and nearly 30 wineries will be in attendance offering samples of over 300 wines. Adult tickets are $22 in advance at Marsh Supermarkets or online at
www.vintageindiana.com
or $25 at the gate. Kids 6-20 are $5 and kids under 6 are free. There are even special designated driver tickets for $10 each that include unlimited soft drinks and water. Sounds like a lot of fun to me which is why I'm so excited that one lucky reader of mine will win 2 free tickets to Vintage Indiana thanks to
Indiana's Family of Farmers
.
So let the fun begin.
To make things simple, this giveaway will have two ways to enter and will only be open for 24 hours. Here are the two ways to enter:
1. Comment on the blog and let me know your favorite Indiana winery.
2. Comment on the blog and let me know your favorite kind of wine.
Winner will be chosen randomly after 5 PM on May 25, 2013. Winner will be notified by email and must respond within 24 hours.Two tickets will then be sent to the winner courtesy of Indiana's Family of Farmers.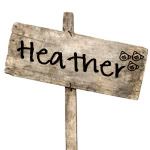 This is a sponsored post. Although I was compensated for this post, all opinions are mine and mine alone.